FFF 2020 - Virtual Conference
Speakers & Thinkers
Join a hand-picked, selected audience of thinkers to hear from and join in the debate with eight international speakers for 72 hours of game-changing inspiration. Get in touch to be a part of the original un-conference as it moves to Italy for its second outing.

Thinkers
Prof. Dr. Shafi Ahmed (UK)
Igor Beuker (NL)
Prof. Dr. Moran Cerf (US)
Cindy Gallop (US)
Lucie Greene (US)
Sunnie J. Groeneveld (CH)
Carla Johnson (US)
Prof. Dr. Sandra Matz (US)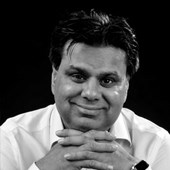 Prof. Dr. Shafi Ahmed (UK)
Professor Shafi Ahmed is a multi award winning surgeon, teacher, futurist, innovator and entrepreneur.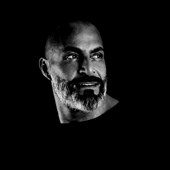 Igor Beuker (NL)
Igor Beuker is a professional public speaker and publicist known for his foresight on trends and technologies that impact business, economy and society.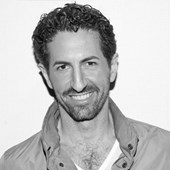 Prof. Dr. Moran Cerf (US)
Moran Cerf is a professor of neuroscience and business (Kellogg School of Management) and the Alfred P. Sloan professor (American Film Institute; 'AFI').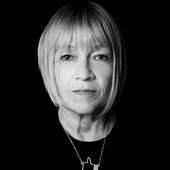 Cindy Gallop (US)
Cindy Gallop is the founder & CEO of IfWeRanTheWorld and founder of MakeLoveNotPorn – 'Pro-sex. Pro-porn. Pro-knowing the difference' - a social sextech platform.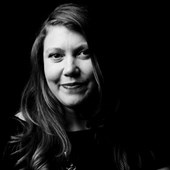 Lucie Greene (UK)
Lucie Greene is a futurist and former global director of the Innovation Group at JWT Intelligence in New York.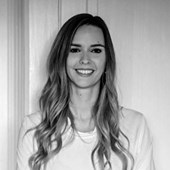 Sunnie J. Groeneveld (CH)
Sunnie J. Groeneveld is the Managing Partner of Inspire 925, board member of three Swiss companies and the Associate Dean of the Executive MBA Digital Leadership at the HWZ University in Zurich.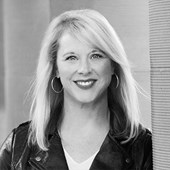 Carla Johnson (US)
Carla helps people leverage the art of storytelling to spark new ideas & inspire action. She teaches leaders how to cultivate idea-driven teams that breed unstoppable creativity innovation.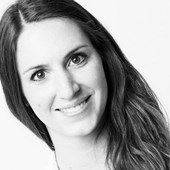 Prof. Dr. Sandra Matz (US)
As a computational psychologist, Dr. Sandra Matz takes a Big Data approach to studying human behavior in a variety of business-related domains.
Close
Prof. Dr. Shafi Ahmed (UK)

THE FUTURE OF HEALTHCARE

Global Healthcare is in need of disruption. With rising costs and an increase in chronic diseases we need to reimagine and redesign the way healthcare is delivered to make it accessible, affordable and equitable. Technology can help: today's medical practitioners live in exciting times, with the introduction of exponential technologies to allow the democratisation of access to good and sustainable care. Health 4.0 is a fusion of techs that will enable the Internet of Medical Things. Data-driven care will involve the use of genomics, artificial intelligence, extended reality and more. Human interaction will increasingly become virtual and augmented in the future: fuelled by AI, a human's first point of healthcare contact will change to telemedicine, chatbots, holograms – even, perhaps, holoportation. Meanwhile, micro and biological sensors using nanobots will allow real time monitoring and disease prevention whilst robots will allow remote and precise surgery utilising superfast connectivity. This development of the complex brain computer interface will supercharge the understanding of brain and behaviour.
Igor Beuker (NL)

ACCELERATION IN THE ERA OF CHAOS AND CHANGE

What is the strategic future of innovation and leadership? Clue: it's about culture and DNA. A brand's advertising may win quarters but innovation wins decades. Infused by his Mad Men vs Math Men theory and trend foresight network, Igor will explore how today's businesses can survive, grow and even accelerate, and how to transform the
future of leaders and their companies. The session will further delve into the Industry4.0 framework that Igor has developed for the World Economic Forum and the European Union, that has been informed, honed and developed by his 25 years in the industry working with global brands and blue chip companies.
Prof. Dr. Moran Cerf (US)

FUTURE OF THE HUMAN MIND

Moran Cerf takes to the stage to speak about the forthcoming "era of neuroscience". The former hacker and noted neuroscientist will talk about the future of the discipline and how in coming years humans will be able to expand their brains and learn to maximise their mental capabilities.
Cindy Gallop (US)

WHAT DOES YOUR BRAND STAND FOR?

Today, the old world order model of corporate social responsibility no longer cuts it. In a world where everything anyone does is on the internet, and indignation and outrage can mass in ways that damage both brands and people forever it's time to think again. The new world order model is extremely simple. Brands need to look into themselves and identify what their values are and what they stand for, in the same way that people need to - values not derived from an empty corporate mission statement full of jargon, but from the very foundation of the company. It's time then to build on and project those values to operate the business model of the future: shared values + shared action = shared profit, both financial and social. It requires a coming together with audiences on the basis of shared values and collaborating to walk the talk together. Cindy explores how no brand can do this without operating through a diverse lens, reflecting the world as it really is in everything it does – from its leadership, through its ranks and in its communications. Social responsibility, for individuals as well as brands, flows out of these values defining what you stand for, what you stand up for and what you know you should and shouldn't do. Today, it's the ability to operate that standard that makes social responsibility a key competitive edge in the marketplace, and a key driver of future growth and profitability.
Lucie Greene (UK)

THE DEATH OF BEAN BAGS: HOW BIG TECH'S STATUS AS THE ULTIMATE EMPLOYER BRAND TURNED BAD

Bean Bags, free food, lavish headquarters conceptualised by super star-architects, and the promise of a career that was lucrative, and where you held potential to solve world problems… For a long time working in Big Tech was the dream for most young people. But is its status as the ultimate employer brand starting to change? The talk
will examine the key aspirational aspects of Big Tech as an employer and how this has changed in recent years. Examples include the slew of litigation from disgruntled employees; the recent and ongoing societal scandals that affect us all; how massive expansion in new capitals is distorting communities, all compounded by changing attitudes to work and life. The idea of plucky start-ups being agile, creative and entrepreneurial is changing as these organisations get so big, bloated and bureaucratic that it's actually harder than ever to have impact. They don't invite critical dialogue, meaningful self-reflection or debate. Once the future, introducing iconic new ways of working
and being, has the ideological promise of Big Tech soured?
Sunnie J. Groeneveld (CH)

DIGITAL LEADERSHIP - RETHINKING THE LINK BETWEEN LEADERSHIP, ORGANISATIONAL CULTURE AND TECHNOLOGY

Technology pervades organisations across all industries yet the organisational structure has - so far - transformed very little as a result. Organisational cultures, leadership and the employees' experience remain comparatively unchanged. With technological advancements, however, come new responsibilities, especially as the relationship between humans and machines is evolving faster than ever before. The session explores how, to manage these effects, organisations need a new type of leader: the digital leader. Leaders who are equally well-versed in leading technological change as they are in leading organisational change.
Carla Johnson (US)

HOW TO BUILD YOUR INNOVATION DREAM TEAM (FROM SCRATCH)

We're looking at innovation all wrong. Executives think innovation requires a complex web of hurdles and loopholes that only people with an ivy-league education or spontaneous creative genius can deliver. They believe focusing on the ever-newer product or feature leads to the golden egg that will keep the competition at bay and customers at the ready. The problem is we're focusing so much on the struggles of the process and outcomes that we miss the talent quotient. In this session Carla Johnson will teach us how to build an innovation dream team from scratch. You'll learn the six archetypes every team needs to consistently deliver great, regular and reliable ideas. You'll walk away ready to create an organisational culture that encourages experimentation and cultivates big ideas.
Prof. Dr. Sandra Matz (US)

PSYCHOLOGICAL TARGETING – FOR GOOD OR FOR BAD?

Psychological targeting is effective, and we've proved it. In fact, it's been demonstrated that computers are roughly as accurate at predicting your personality as your spouse is – just by looking at your Facebook likes. They're better than work colleagues, friends and even family members. We're only at the edge of what's possible. This session dives deep into the near and far future, exploring how wearables – even implants – that measure physiology will change what's possible. The advent of hyper-personalised content will mean our realities will increasingly diverge. But what ethical and moral considerations does this new future throw up – are we prepared enough for it, and who will be tasked with keeping us safe? Despite headlines and scandals such as Cambridge Analytica, psychological targeting isn't evil per se. It's really about how we use it. Should we steer clear of politics, could it even 'save' democracy? Should we use it as a catalyst for social good, to help our citizens live better lives?