FFF 2020 - Virtual Conference
Speakers & Thinkers
We gathered 8 international top speakers and 25 top managers for 72 hours at a very special place in Saint-Tropez  to think and talk about the future of business.

Lectures & Topics:
The future of...
Innovation
Getting & Keeping Attention
Medicine and Healthcare
Customers
Talent management
Nutrition
Hybrid Thinking
Thinking like a Kid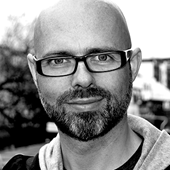 Dave Birss (UK)
Dave Birss is a writer, speaker, consultant and broadcaster who is obsessed with creativity and innovation. He debunks the nonsense and explains practical ways for organisations to have better ideas.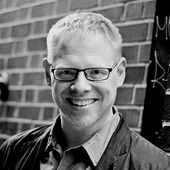 Jon Burkhart (USA)
Jon is founder of marketing consultancy TBC Global, keynote speaker and content strategist. He helps clients think differently, focusing on tech/innovation, live experience and content.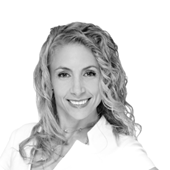 Robin Farmanfarmaian (US)
Professional Speaker, Entrepreneur, Angel Investor and Author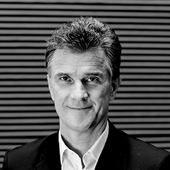 Heimo Hammer (AT)
CEO of the kraftwerk group - Austrias leading digital agency. Heimo has been start up investor and digital entrepreneur for 28 years. Co-Founder and host of Fast Forward Forum.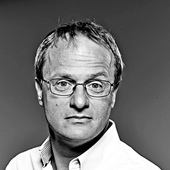 Prof. Dr. Markus Hengstschläger (AT)
Markus Hengstschläger, PhD, Prof. studied genetics at the University of Vienna. He is author of 3 Bestseller books & the head of the Institute of Medical Genetics at the Medical University of Vienna.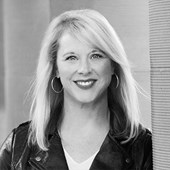 Carla Johnson (US)
Carla helps people leverage the art of storytelling to spark new ideas & inspire action. She teaches leaders how to cultivate idea-driven teams that breed unstoppable creativity innovation.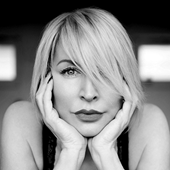 Heather Mills (UK)
Heather founded the plant-based Vegan food company VBites. She has encountered an unusual life of extraordinary circumstances with an inert ability to defy and conquer anything that falls in her path.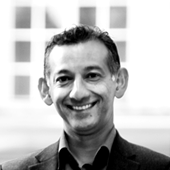 Dhiraj Mukherjee (UK)
Co-Founder Shazam Entertainment. Recognised by the Financial Times as one of Europe's Top 50 technology entrepreneurs.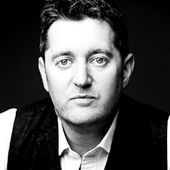 Pete Trainor (UK)
Author, behavioural designer, technologist, accidental polymath, mental health campaigner and CEO of Vala Health.
Close
Dave Birss (UK)
Dave Birss is a man on a mission. He spent a large chunk of his career leading the creative departments of some of the UK's biggest and best advertising agencies. Now he's focused on demystifying creativity to help individuals learn new skills and to help companies use fresh thinking to innovate more effectively.
Dave's opinions have been published in books, magazines and newspapers. He's the former Editor-at-Large for The Drum – Europe's most popular marketing website and magazine. In 2012 he published "A User Guide to the Creative Mind", he also co-wrote the best-selling book "Iconic Advantage" and will be releasing "How to get to a Great Idea" in November 2018. He wrote, directed and presented the television series "The Day Before Tomorrow" and is currently working on other TV and film projects.
He can often be found travelling around the world speaking, consulting or teaching. Or sitting on the floor making up ridiculous stories for his three-year-old daughter.
Jon Burkhart (USA)
Jon Burkhart is a keynote speaker and content strategist. He speaks on the love affair going on between innovation and marketing. 
In addition to leading sessions on blockchain this year in Barcelona, Madrid, Mexico City, Boston and Vienna across 15 B2B and B2C sectors, he's one of very few folk to speak 7 times at the world's largest technology/marketing festival South By Southwest Interactive (SXSW). As a workshop leader and emcee, he also brings the insights and interactive fun to the Cannes Lions and SEAT (Sports and Entertainment Alliance in Technology) conferences. 
Jon is founder of marketing consultancy TBC Global. Employing a refreshingly different approach to inspiring clients, he invents interactive games to enhance and refine the content-making process. He helps clients think differently, focusing on tech/innovation, live experience and content. 
Jon has delivered keynotes and workshops for BBC, Channel 4, Ebay, Google UK, Deloitte Digital, Accenture, Unilever, GSK, MTV, Sainsbury's, Starbucks, Samsung, LG, BMW, Mini UK, to name a few. 
Robin Farmanfarmaian (US)
Robin Farmanfarmaian is a professional speaker, entrepreneur and angel investor working on companies in cutting edge tech poised to impact 100M people or more. Currently Farmanfarmaian is VP of Actavalon, curing cancer; and Strategic Relations Advisor to MindMaze, VR for stroke and brain injury rehabilitation.
Recent investments include Invicta Medical, a medical technology company for sleep apnea, & Dance Biopharm, inhaled insulin with a smart, connected device. A life long philanthropist and mentor, she is the Co-Founder and on the Board of Directors (formally Executive Director) for the Organ Preservation Alliance, catalyzing breakthroughs in organ banking for transplants and tissue engineering.
Robin is on the advisory board of many startups and conferences, and mentors entrepreneurs. Previous work includes being one of the founders of Morfit, the Exponential Medicine conference, President at Innovation for Jobs, and a VP at Singularity University. Her book, "The Patient as CEO: How Technology Empowers the Healthcare Consumer", is a #1 Best Seller on Amazon.
Heimo Hammer (AT)
Heimo Hammer, born in 1963 in Villach and CEO of kraftwerk. His focus is the strategic and creative combination of traditional advertising with new media. That means planning and designing corporate communications and campaigns with a sustained impact across a variety of media. "Modern advertising is an orchestra of old and new instruments performing in unison."
kraftwerk has put theory into practice since 1990. There are no longer borders between online and off-line. At kraftwerk communication campaigns always focus on people. Where do we get information, and how do we consume it? What innovations help us beat the competition and get to the customer first? This is where we focus our efforts.
Those who grasp the initiative go further - Over the past years Heimo Hammer and kraftwerk have been increasingly on the search for innovations. By working together with national and international partners they have discovered completely new forms of cooperation and utilised synergies.
Prof. Dr. Markus Hengstschläger (AT)
Markus Hengstschläger, PhD, Prof. studied genetics at the University of Vienna and then worked at the Yale University in USA. Today, he is the head of the Institute of Medical Genetics at the Medical Universtiy of Vienna.
He published many reports in international top journals and is also author of three Bestseller books.
He is member of a variety of international advisory boards, he won multiple scientific prices and acts as a consultant for governments and companies.
Carla Johnson (US)

HOW TO BUILD YOUR INNOVATION DREAM TEAM (FROM SCRATCH)

We're looking at innovation all wrong. Executives think innovation requires a complex web of hurdles and loopholes that only people with an ivy-league education or spontaneous creative genius can deliver. They believe focusing on the ever-newer product or feature leads to the golden egg that will keep the competition at bay and customers at the ready. The problem is we're focusing so much on the struggles of the process and outcomes that we miss the talent quotient. In this session Carla Johnson will teach us how to build an innovation dream team from scratch. You'll learn the six archetypes every team needs to consistently deliver great, regular and reliable ideas. You'll walk away ready to create an organisational culture that encourages experimentation and cultivates big ideas.
Heather Mills (UK)
Heather has managed to push through incredible boundaries to become a very successful Entrepreneur, Charity Campaigner, World Record Holder and Paralympic Ski Racer amongst many other things. One of Heather's most successful businesses to date is her international multi award winning plant-based vegan ethical food company, VBites.
In 1993 Heather sustained a horrific accident which resulted in a punctured lung, a fractured skull, a broken pelvis and the loss of her left leg below the knee. To save her amputated leg from constant infection she went on a plant-based diet and never looked back. Heather, being a true food lover did not want to miss out on, what are deemed as every day foods, so she decided to replicate an entire plant-based range of meat, fish and dairy products. VBites was born.
Heather is now internationally known as the pioneer of plant-based foods. VBites exports to 24 countries, offers 104 plant-based, meat free, fish free and dairy free products in its range and has won 80 awards.
Dhiraj Mukherjee (UK)
Dhiraj Mukherjee is an experienced digital business executive and entrepreneur, with a proven track record in both corporate and start-up environments.
Recognised by the Financial Times as one of Europe's Top 50 technology entrepreneurs in 2015, Dhiraj was previously Head of Banking Innovation at Virgin Money, where he was responsible for developing and implementing disruptive new digital banking products, propositions and partnerships. Recent projects include leading the team responsible for creating Virgin Money Digital Bank's next-generation product, aimed at serving 2.2 million students in the UK.
Over the course of his career, Dhiraj has held directorial roles across a range of sectors including media & entertainment, consulting and the charity sector. In 2000, Dhiraj co-founded Shazam Entertainment, the world's first mobile phone-based music recognition service. He was a Director of Shazam from 2000-2003, and raised £600,000 in seed funding and over £10m in venture capital investment over three rounds. Dhiraj has been a Board observer for Shazam since 2004, and is actively engaged in shaping overall product and corporate strategy. Shazam was acquired by Apple in 2017 for a reported $400 million.
Previously, Dhiraj has worked in strategy and innovation roles within disruptive and high growth companies, including Bauer Media, Infosys Limited, ?What If!, Reuters and Save the Children. Using his extensive experience, Dhiraj is also an active angel investor, mentor to emerging technology start ups, and advisor to venture capital firms. Dhiraj was elected as a member of The Digital Banking Club's "Power 50" in 2016, and Smith & Williamson's "Power 100" in 2017 for supporting entrepreneurs. He speaks regularly at major conferences on entrepreneurship, FinTech and emerging technologies.
Dhiraj has a degree in Mathematical Economics from Dartmouth College, USA and an MBA from Stanford University's Graduate School of Business.
Pete Trainor (UK)
Pete Trainor is an author, behavioural designer, technologist, accidental polymath, mental health campaigner, co-founder of US Ai in London and now CEO of Vala Health. He talks all over the world on creative & social technologies, data, artificial intelligence and the physiological & psychological effects on their audiences. Over the last three years, Pete has helped to pioneer an entirely new approach to Ai focused services, one that looks at 'self-evolving systems' and 'minimum viable personality' to help solve societal and human issues.
His recently published, bestselling, book "Hippo - Human Focused Digital" takes a philosophical look at technology and design, challenging us to look inwardly at the self when designing future technologies. Pete regularly appears in UK national and international press as an analyst on emergent technologies, and tech markets. Pete chairs the Ai Think Tank for The British Interactive Media Association. He was recently voted, by the industry, as one of the 5 most influential people in the British digital industry in Econsultancys 2017 industry report. He has a very simple philosophy: Don't do things better, do better things.